Welcome to the Software Engineering Program, IIT
Mission and Vision
Vision
To create competent and skilled intellectual IT professionals specifically for planning strategically, implementing and managing IT systems along with empowerment, enhancement and engagement of the academic, support and research activities.
Mission
Institute of Information Technology (IIT) is formed to bring forth competent IT Professionals in Bangladesh with a strong understanding of information technology bodies of knowledge and theories, who can apply sound technological principles and methods to the cost-effective creation, development, operation, and maintenance of high-quality information system and are prepared for lifelong learning.
The specific mission of this institute is:
M1. To uplift the rural communities of Bangladesh, specifically Noakhali region through advanced quality education in Information Technology
M2. To disseminate IT knowledge to the university community, professional societies, local communities, the state, and the nation through advanced research and development
M3. To provide students with the tools to become productive, participating global citizens and life-long learners
M4. To maintain relationship with the industry through effective and dynamic industry- academia collaboration
M5. To provide an atmosphere for students and faculty for continuous learning to investigate, apply and transfer knowledge
M6. To provide diversity and professionalism in IT field along with the entrepreneurial, interdisciplinary, service oriented environment and curriculum
Message from the Director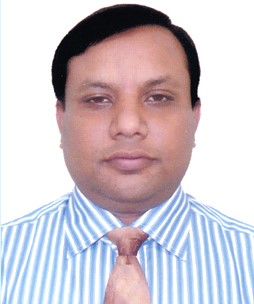 Dr. Mohammad Salim Hossain
Director,Software Engineering Program,IIT
To be provided soon....

Dr. Mohammad Salim Hossain
Director & Professor
Software Engineering Program,IIT
Noakhali Science and Technology University (NSTU), Bangladesh.
Teachers
#
Name
Designation
Contact Number
Status
Photograph
1
Dr. Mohammad Salim Hossain
Professor
+8801711200410
e-mail: pharmasalim@nstu.edu.bd

Active

2
Md. Nuruzzaman Bhuiyan
Assistant Professor
+8801612032781
e-mail:nuruzzaman.iit@nstu.edu.bd

Active

3
Md. Auhidur Rahaman
Assistant Professor
+8801815662160
e-mail: auhidsumon@nstu.edu.bd

Active

4
Dipanita Saha
Assistant Professor
+8801534373338
e-mail: dipanita.iit@nstu.edu.bd

Active

5
Falguni Roy
Assistant Professor
+8801680446978
e-mail: falguniroy.iit@nstu.edu.bd

Study Leave

6
Dipok Chandra Das
Assistant Professor
+8801743972128
e-mail: dipok.iit@nstu.edu.bd

Active

7
Md. Iftekharul Alam Efat
Assistant Professor
+8801727208714
e-mail: iftekhar.iit@nstu.edu.bd

Active

8
Tasniya Ahmed
Assistant Professor
+8801936543596
e-mail: tasniya.iit@nstu.edu.bd

Active

9
Md. Eusha Kadir
Lecturer
+8801521407156
e-mail: eusha@nstu.edu.bd

Active

10
Tasnim Rahman
Lecturer
+8801676098920
e-mail: tasnim.iit@nstu.edu.bd

Active

11
Nazmun Nahar
Lecturer
+8801407609939
e-mail: nazmun@nstu.edu.bd

Active

12
Rafid Mostafiz
Lecturer
+8801684796722
e-mail: rafid.iit@nstu.edu.bd

Active

13
Md Hasan Imam
Lecturer
+8801812357619
e-mail: hasan.imam@nstu.edu.bd

Active
Officers and Staff
| # | Name | Designation | Contact Number |
| --- | --- | --- | --- |
| 1 | | | |
Contact Address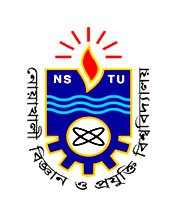 Mailing Address
Software Engineering Program, IIT, Library Building
Noakhali Science and Technology University
Noakhali-3814, Noakhali.
(Office Hour: 9:00 AM to 5:00 PM, Days: Sunday to Thursday, Closed weekend day: Friday and Saturday)
Website : www.nstu.edu.bd